LANGUAGES AND SPECIAL FIELDS
Traduset, our trans­la­tion agency, can trans­late your per­son­al or cor­po­rate doc­u­ments or texts in vir­tu­al­ly any lan­guage com­bi­na­tion with Eng­lish, Span­ish, French, Ger­man, Ital­ian, and Por­tuguese as source or tar­get lan­guages and vir­tu­al­ly any world lan­guage, includ­ing Chi­nese, Ara­bic, Japan­ese, Russ­ian, Basque, Ben­gali, Bul­gar­i­an, Burmese, Cata­lan, Czech, Dan­ish, Dutch, Eng­lish, Eston­ian, Finnish, Greek, Hebrew, Hin­di-Urdu, Hun­gar­i­an, Indone­sian, Irish, Javanese, Kan­na­da, Kore­an, Lat­vian, Lithuan­ian, Malay, Malay­alam, Marathi, Nor­we­gian (Bok­mål and Nynorsk), Oriya, Pash­to, Per­sian, Pol­ish, Pun­jabi, Roman­ian, Ser­bo-Croa­t­ian, Slo­vak, Slovene, Swedish, Taga­log, Tamil, Tel­ugu, Thai, Turk­ish, Ukrain­ian, Viet­namese, Welsh, etc.
Do not hes­i­tate to con­tact us for a free quote for trans­la­tion ser­vices into any lan­guage, even though the lan­guage you require is not list­ed above. You will receive a free trans­la­tion esti­mate with­out oblig­a­tion soon after we receive your email.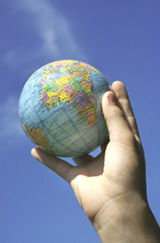 Spe­cial­i­sa­tions:
An overview of some of our fields of expertise:
Cer­ti­fied translations
Commerce
Chemistry
Economy
Engi­neer­ing & technology
Finance
Industry
IT & telecommunications
Law
Marketing
Med­i­cine & phar­ma­ceu­ti­cal industry
Science
Software
Tourism