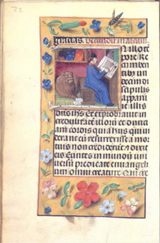 We are delighted that you have found your way to us. Please take a look at the range of services we are able to offer. We will be pleased to assist you in finding the right solution for your needs.
TRADUSET is an international translation agency & interpreting service headquartered in Hamburg. Founded in 2001, it has established itself as a valued partner when competent and reliable translations, sworn translations, proofreading, editing or interpreting services are needed. With our team of over 200 translators across the globe, we cover a huge range of language combinations and all regular specialist fields.
Traduset translation agency performs all translation services in accordance with DIN EN 15038.
Our project managers will make you a detailed offer containing all the information you need. They carefully analyse the source texts and pass them on to those members of our professional team, who are best suited to correctly translate your texts into the target language you require.
All translations are done following the 4-eye principle: they are translated by a native speaker, proofread by an editor and double-checked by a quality control expert. Our editors place special importance on stylistic accuracy and the appropriate terminology for your sector and target group. Some of our clients merely need a translation for internal use or to understand the gist of a text. In such cases, a simple translation may suffice, and you can opt out of the proofreading service to save costs.
We edit and proofread in many different languages. We proofread your translations, articles, lectures, advertising material, web-content, emails, press releases and other documents. Traduset translation agency edits your texts in terms of style and line of argument – we are sure to find the fitting expression and the appropriate tone.
Please do not hesitate to contact us for a free and non-binding offer. We respond to all queries within one day, usually within 2 hours. Our cost structure is transparent: we offer all our translation services at a fixed price. Special reduced rates apply to charitable organisations and students. Naturally, all translation and interpreting orders are treated as confidential.